Hand Curated Outfits

All YogaClub memberships and outfits are 100% hand curated to your unique style by our Style Quiz and personal stylists to make sure you get super cute outfits that will make you look great both on and off the mat! Check out our different membership options below, choose the best one for you, and start your style quiz today.
See more of our unboxing videos
Member Reviews

I'm a yoga teacher which means I spend most of my time in athleisure wear. I'm also really busy and don't have a ton of time to shop around and find outfits that are both fashionable and high performance. YogaClub was the perfect solution to finding cute clothes to practice and teach yoga in! I just received my first box and am in love with the Free People and Manduka pieces. The best part is that I probably wouldn't have picked them out for myself, and now I'm trying brands that I wasn't that familiar with previously. I've already worn the Manduka pants teach and got several compliments. I can't wait to see what's in my next box!
Lindsay, M.
Houston, Texas

1st box was an awesome tank and super soft comfy capris in a print I never would have picked out for myself, but actually love. 2nd box was a super cute purple and gray criss-cross backed sports bra and super soft comfy long pants in black & white. A combo I never would have put together, but love! So, so far, great variety, great quality, and totally upping my style game ;) Can't wait for box #3!
Tommie, L.
Winston-Salem, North Carolina

The fit was perfect. The fun pants with the black top was a great combo and the soft sweet top that was included was the best addition! I am totally happy since this was a huge treat for me and indulgent on my part-but, I'm worth it!
Victoria, M.

I got my first box and was very impressed. I really needed to revamp my workout gear but I can never come to terms with spending $50+ on just yoga pants lol. I purchased for Karma box and I am very glad I did. I got steve madden yoga pants, free people sports bra and a Soybu sweater which at the store would be been well over $150. All the pieces were comfortable and well made. Thank you YogaClub and I can't wait to get my next box!!
Alexandra, E.
Port Jefferson, New York

I received my first box last week and it's fabulous! There was a pair of colorful and durable leggings, a super cute strappy bra, and this incredibly comfy sweater. The clothes are great and just my style. I had a few questions and adjustments to my account, which customer service was more than happy to help with. So stoked to get my next box! Can't wait :)
Tabitha, P.
Austin, Texas

I just got my Yoga box today and I was so excited! I got a pair of leggings and a sports bra and the leggings were very similar to a pair I wanted to buy last week but didn't because of the price. I was thrilled to see them in my box and I can't wait until I get my next one!
Lindsay, P.
Los Angeles, California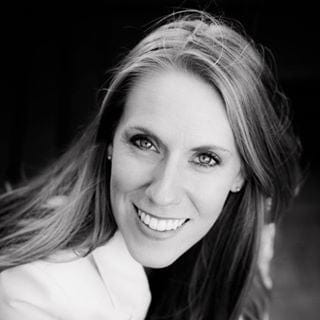 There has yet to be a box that I haven't loved! The styles are great, sizing is always on point and each item is super cute. I especially love that each piece is unique - I'm likely not going to run into someone wearing the same thing.
Serena, W.
Saint Augustine, Flordia

i love this company. if you're living a very active lifestyle and/or do yoga every day, i highly recommended signing up. the customer service team is amazing, always responding within a reasonable timeframe; and they make sure your boxes come customized to your specific preferences and sizes.
Sara, G.
Los Angeles, California

I was impressed with my first box and can't wait for my next! I got a super cute black thin hooded shirt and grey and black Steve Madden leggings. Totally something I would pick out for my self. Simple but not boring.
Kelsey, G.
Ogden, Utah

so far so awesome! i received my first box recently and have gotten so many compliments on my cute leggings :) i love that i will have pieces that not everyone else will have :D
Jennifer, B.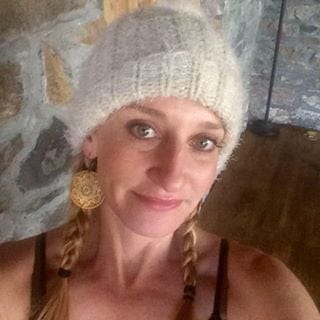 I just received my first YogaBox, and I absolutely love my outfit. The leggings are a soft material I like the colors pink , gray and black matched with a white sports bra, and a adorable black T-shirt that's open in the back. I am very happy.
Christell, T.
Stanley, New Mexico

I received my first box last week. Great printed Nux leggings, Steve Madden hoodie and ELEXXI tank. The set matched great together and I got compliments at the gym on my first outing with my new outfit. Great job Yoga Club! Can't wait till next month!
Alexis, S.

Absolutely loved my first box! It was perfectly my style and everything fit well. That's hard to accomplish given my weight lifting thighs and booty.
Christina, E.
Morrison, Colorado

First box was impressive! The value far exceeded the price paid. I upgraded to Guru after receiving my first Chakra box. This is the best way to get yoga clothes!
Aire, F.

I loved my first box! The leggings I got alone were $118 value, can't wait for next month!
Brittany, I.

This is such a great way to stock up on yoga apparel. It also find me things I probably wouldn't find for myself. And at great prices!
Hope, F.

I love YogaClub! High quality materials at a super affordable price. & everything that comes in the box each month is super cute & fun too! Can't wait for my next box!🕉
Allie, D.
Denver, Colorado

I have tried other clothing clubs. Value of brands is BY FAR the best. Other clubs I have tried to seem over price exclusive brands to which only they are distributing. Therefore just selling you on idea that your getting a boutique item and over charging. Not a fan of that. I have cancelled all others and for now just using yoga club. LOVE IT! I joined at the highest level and am so glad I did
Eliza, P.
Eustis, Florida

I got my first box about a week ago and I loved my first items! There were pants and a hoodie from free people and a tank from elexxi. Really cute stuff! This is a great way to save money if you love yoga gear but spend too much at Lulu. I also loved getting brands I never tried. Cant wait for next month!
Emily Lauren, B.

I'm indecisive when it comes to picking out yoga clothes. I like the idea of someone else picking out my outfit and sending me new stuff monthly! This month I got super cute pants and a tank top. I haven't had a chance to wear the tank top because I live in NY and it's been a little snowy, can't wait for next months surprise!
Meredyth, M.
New York, New York

I loved my first box! It arrived about a week after I signed up and I love the leggings and shirt I got, they both fit as expected and they're both really comfortable. Together the shirt and leggings retailed for about $150, definitely worth it!
Caitlyn, C.

Great selection and savings. I got things that I haven't seen at the gym. Being an individual is fun!
Tiffany, W.

Loved my box! I got a Manduka pair of yoga capris and a free people top! Super cute and totally worth it! Can't wait to get my next box!
Miranda, C.
Port Orange, Florida

Really, how can you go wrong. Free people brand for $45. Enough said
Lauren Rae, B.
Sheirdan, Montanta

I love YogaClub! 95% of the items I've received have become my favorite go-to items for Yoga. Of the 4 boxes I've received I only had to send one item back and that was soley because the pants were far too long. Even an item I was intially unsure about has become one of my favorite pieces, not just for to and from yoga but as an every day sweater as well. I would highly reccomend YogaClub.
Jaimie, F.

Got my first box and love everything! Comfortable, stylish, and high quality! I wear exercise clothes everyday, its rare to see me even in jeans... so Im very excited to add new pieces to my wardrobe each month!! Great idea!!
Samantha, M.
Dublin, Ohio

This club has made my life so much easier! I teach fitness classes, and love to be able to wear new fun things to the gym. I also have 2 little boys, ages 2 & 4, so it makes going shopping and actually trying things on super challenging. I thought I'd give Yoga Club a try and they send me awesome fun items that always fit! Love love love :D :D
Miranda, M.
Denville, New Jersey

This is a fun and relatively affordable subscription to be introduced to new brands and styles that I might not otherwise buy. The customer service team has been very helpful any time that I've had an issue or question.
Rachel, B.
Plymouth, Michigan

Got my first box last week and fell in love immediately. I chose fun and free style and they nailed my style with what I got -- a pair of Manduka leggings and a top from Free People! Can't wait for my box next month!
Tanya, R.

As someone who basically lives in their active wear, I am always on the hunt for quality sportswear and YogaClub certainly delivers that every month! I've been styled in brands like Manduka, Onzie, and Free People! Super happy with customer service and the great value of the box! Thanks YogaClub!!!
Annemarie, G.
Los Angeles, California

I love this month's YogaClub box! My set is matching this month and for me at least, it was kind of exciting when I opened it and realized I have a matching set finally in my extensive yoga pants and sports bra wardrobe.
Chelsea, T.

I'm not a big subscription service person but I love love love Yoga Club - I look forward to it every month and have yet to return anything. My favorite part is that they pick out stuff for me I wouldn't normally pick for myself but wind up loving. The brands are also great - I recognize the names of almost every brand in the boxes and they're all super high quality. I don't ever see myself canceling this.
Kyla, B.

I received my first box and got an amazing outfit from the brands Free People and Onzie. I absolutely love my top and bottoms and how they match :) I also loved the fact that matching headbands came with it. They also stayed true to my being a classic yogi and not wanting to many prints/colors. Thanks YogaClub! Can't wait for my next box :)
Shanna, T.

I just received another box and am in love with what I got! A free people bra top, Manduka pants, and a headband. Yoga club is awesome! I am also getting tons of compliments on my yoga apparel when I go to classes.
Rachel, M.

I am so happy with my box! I received some great, on trend pants and a strappy sports bra along with a yoga towel. The brands are all high end and it was a great value vs. what you would pay retail (or even on sale). It's also a fun treat to get in the mail!
Sarah, D.

First month I got a Manduka pair of leggings and a Manduka sports bra -- total value was well over $130 for the $45 box... I love them both and the bra is now one of my favorite items in my closet! Second month was a super cute outfit from Onzie and Free People and I couldn't have been happier with the capris and top -- one point of note with Onzie however is that they only make S/M and M/L apparently, instead of true sizes, but that's not Yoga Club's fault I guess. Nonetheless, incredible value for the money and it's now something I'm excited about arriving every month at my door!!!
Melina, F.

YogaClub is awesome! I can't wait for my second box! The value for what you get is amazing! I got an adorable black Onzie top and super cute Manduka pants in my first box, if I had purchased those items in the store I would have paid twice as much! I highly recommend for both quality and value.
Lisa, S.
Los Angeles, California